Members
Researchers
Tomoaki Matsuura

松浦 友亮

(PhD. Eng, PI, CV): matsuura_tomoaki
Natsumi Noda

野田 夏実

(PhD, Post Doc,

JSPS Research Fellowship

): natsumi
Asako Narita

成田 麻子

(PhD, Research assistant): narita
Ako Kagawa

香川 亜子

(Research assistant): akagawa
Thakur Anuradha

タクル・アヌラダ

(PhD, Research assistant): thakur_anu
Graduate Students
We accept students through Department of Life Science and Technology (LST)
Yuta Ishii

石井 裕太

(D2, LST course): yishii
Tatsuya Shinoda

篠田 達也

(M1, Earth-Life Science course): shinoda.t.ls
Yuta Ogawa

小川 祐太

(M1, LST coure):

yuta_ogawa
Undergraduate Students
We accept students through Department of Life Science and Technology (LST)
Genki Fukasawa

深澤 元喜

(Undergrad student, B4): fukasawa.g
Ryusei Matsumoto

松本 龍征

(Undergrad student, B3):

ryusei_matsumoto
* You can contact members by addition of the domain "elsi.jp"
Summer Exchange Students (2022)
We accept students through Ludwig-Maximilians-Universität München, Germany
Leonie Karr

(PhD students)

Ali Heidari

(PhD students)
How to join our group at ELSI
Come and join our group! PostDocs, PhD students, and master course students are always welcome. ELSI is a very special place in Japan, where everything is well prepared for international students. You do not necessarily need to know or speak Japanese. Perfect supports are provided by the Institute. We have many common equipment, and a fantastic research environment is arranged by the Institute. Feel free to contact Tomoaki Matsuura. Enjoy life and Science at ELSI.
ELSIでは、修士、博士課程のいずれからでも受け入れ可能です。生命理工学院の試験を受験して入学できます。ELSIは海外の大学のような体制で運営されています(研究所では、英語が基本です)。日本に居ながら海外のような教育・研究環境に身をおいてみませんか?海外でポスドクをする前にとてもよい経験になります。世界トップクラスの設備、環境で、世界トップレベルの人達と一緒に研究してみませんか。興味があれば、松浦まで問い合わせてください
matsuura_tomoaki[ ]elsi.jp
ELSI公募情報 / ELSI Job announcements
Photo gallery
July 28, 2022: Welcome party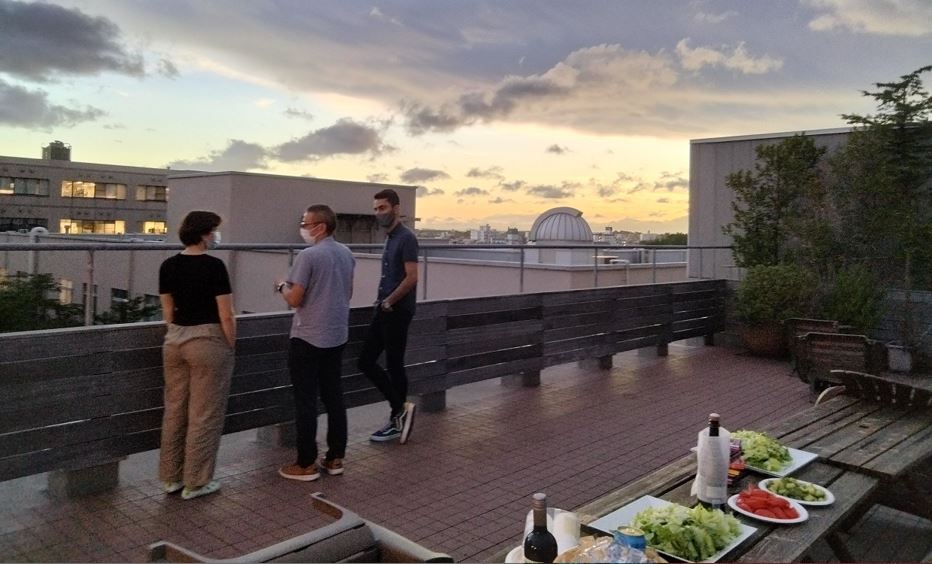 April 18, 2022: Welcome new members

March 28, 2022: After the graduation ceremony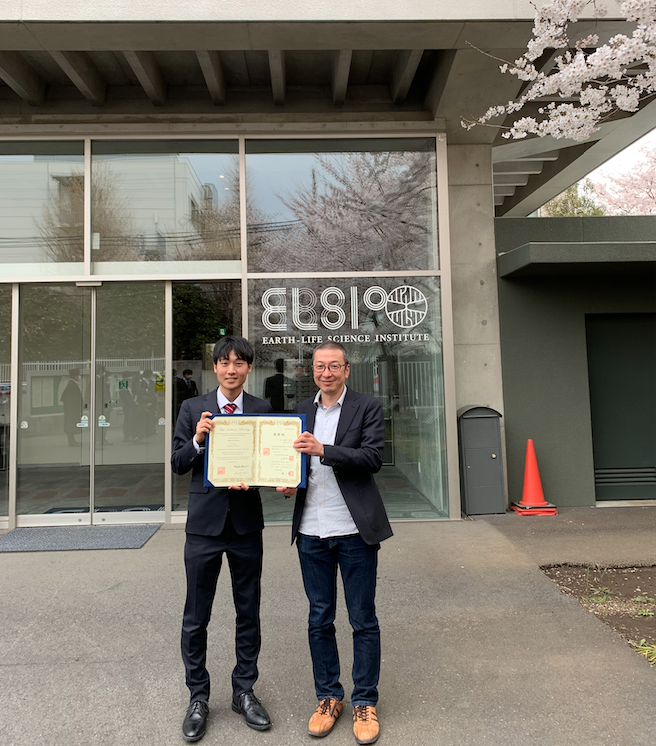 March, 2022: A commemorative photo with graduating students.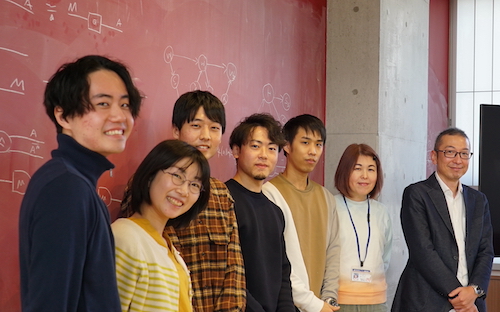 Graduation in March 2022; Tatsuya Shinoda (B3, early graduation, Takamiya award), Tatsumi Yamaguchi (M2, from Watanabe lab. in Osaka University), Kazumu Kaneko (M2, a collaborator from Sekine group in ELSI)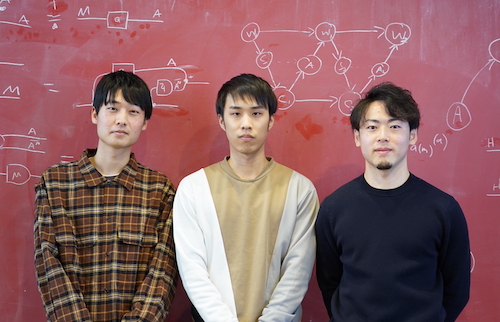 April, 2021: Discussion among the early members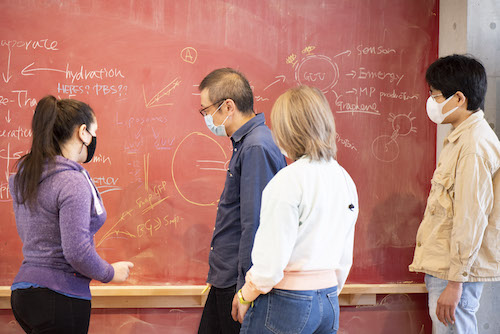 page top